Single Wide, Double Wide,
& Modular Homes
A single wide home is created inside a factory and delivered in one piece to a residential home site. All of the homes features are manufactured in one centralized location by laborers and technicians, ranging from the ceilings and drywall to electrical wiring and plumbing. In general, a single wide home will normally measure no more than 18 feet across to 90 feet in length. It is common for single wide homes to be constructed on a trailer so that transportation of the completed home can be moved smoothly.
We offer a large number of Single Wide Floor Plans to choose from, ranging from 12′, 14′, and 16′ Wide and starting at 42′ up to 76′ Long with 2×6 floors and walls, all with Low-E Vinyl Thermopane windows and several options to choose from – Fireplace, Drywall, Whirlpool tubs to name a few. Ceilings are 8′ flat with an option for cathedral.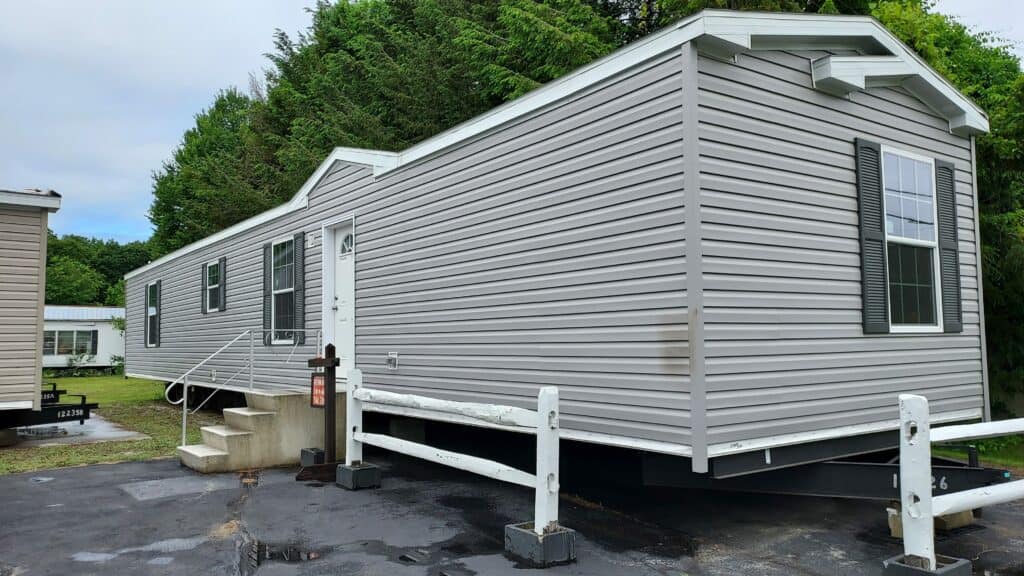 A double wide home is a pre-fabricated home, which is twice the width of a single wide home. Generally speaking a double wide home measures less than 90 feet long and over 20 feet wide. Where a single wide home is usually delivered as a single entity, a double wide home is usually delivered in two pieces. The chief reason the majority of people select double wide homes over single wide is because double wide offers a great deal more space. Some double-wide homes may include up to five bedrooms, three bathrooms, in addition to the kitchen, living area, storage, and space for utilities.
Fineline Homes offers a larg number of Double wide Floor plans to choose from ranging from 20′, 24′, 28′ and 32′ Wide and beginning 30′ up to 76′ Long with 2×6 Floors and Walls, Low-E Vinyl Thermopane Windows, and Steel Insulated Exterior Doors to name a few Standard Features. Ceilings are 8′ flat with an option for cathedral. There are several options to choose from, such as Fireplace, Drywall, Whirlpool tub, and so much more.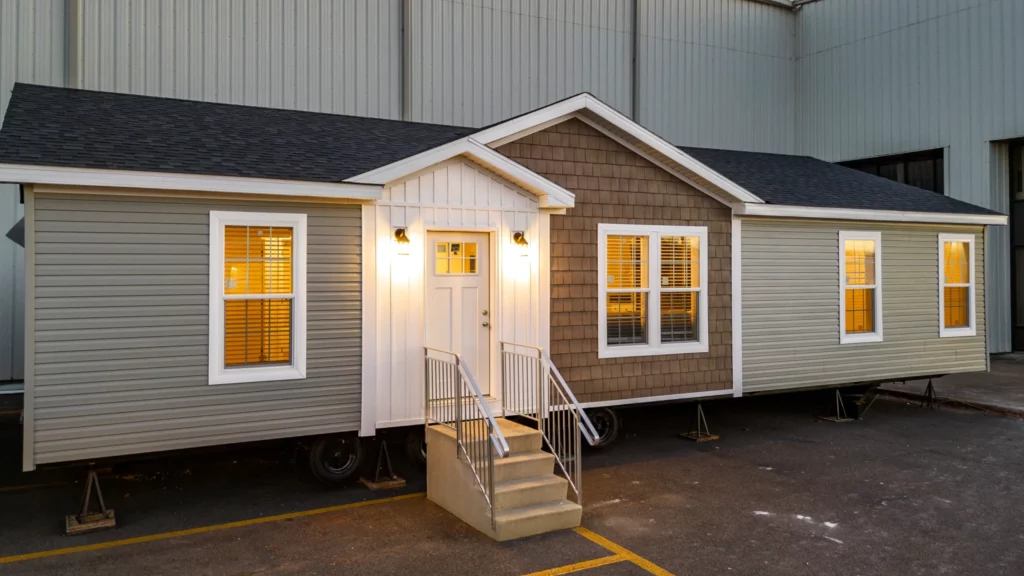 The construction process for building a modular home and a site built home is very similar. The main thing that separates them is that the construction of a modular building begins off-site at the factory. When ready a modular home is delivered in sections to the building site where it is assembled by the contractor in the same manor as a site built home. Modular homes can be one or two stories and must meet state and local agency approval just the same as a stick built home.
Modular homes can be one-or-two story dwellings and are delivered to the home site in two or more sections, sometimes as the shell of a home. These sections are referred to by the industry as "boxes". Part of the interior work is accomplished at the factory, but most of the interior and exterior finish work is completed by the contractor at the home site. Modular homes can only be placed on private property and will look identical to site built homes.